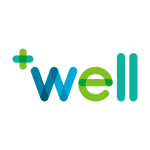 Database services
Manufacturing
Logistics
Progress OpenEdge
Well Pharmacy - Progress OpenEdge Database Consultancy
Well's core ERP system was provided by a third-party software house and was suffering from poor performance. The incumbent supplier could not track down the cause of the performance issues.
Propel was engaged to investigate these issues and we started with our database health check to see what was causing the poor performance. The procedure involved monitoring the application and database in real-time with the output of a report with recommendations on how the application and database could be tuned to be more efficient.
The recommendations were passed to the third-party software house to implement and deploy. Once the recommendations were implemented the Well users saw a massive increase in performance and reliability of the system.