Delivering the right business outcomes
We develop user interface themes and visuals using React JS, linking the front-end visual elements of an application with the backend server.
User interface design is all about providing a positive journey for the user. A strong UI design will result in an application that is visually attractive and easy for users to navigate and interact with. Ultimately it provides a positive user journey that will attract customers and recommendations and increase conversion rates, which is why businesses will invest heavily in the development of good UI for their website or system.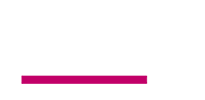 Featured Case Study
Delivering a £1,000,000+ saving
An 18-month project, delivering a seven-figure saving within 2.5 years
Improved client feedback - proofing cycle can be completed within minutes instead of days
Immediate website corrections and legal updates
Option for 100% internet-based auction
Find out more
React JS Services
If you would like to discuss your project please contact us to speak to one of our experts and find out how React JS and Javascript development can help make your web applications more dynamic and interactive.