Propel Tech are your trusted partner for mobile app development services.

Our industry-leading team of developers use React Native and Nativescript frameworks to custom-build high-quality cross-platform mobile apps that are fast, smooth, and bespoke to your business needs. We blend creativity, user understanding, and technical skills to deliver apps that excel in both aesthetic appeal and functional resilience while ensuring user-friendliness.
Let's talk tech
We're ready to discuss your mobile app development project goals and turn them into reality. Get a free consultation to make tech possible.
Get in touch
Here to propel your business forward
We don't just develop mobile apps. We are tech experts in a wide range of sectors, partnering with businesses to help them evolve thanks to our software development solutions. View our full range of software development services.
Why does mobile application development matter?
Mobile application development has become a cornerstone of the digital landscape, revolutionising the way businesses and individuals interact with technology. In today's fast-paced world, mobile apps play a pivotal role in our daily lives.
Mobile software development is a vital tool in your business strategy. In a mobile-first world apps provide one of the main interfaces with your business, delivering efficient ways of working. This provides cross-team transparency, linking and sharing information, and delivering cost-effective team engagement. Ultimately, this leads to a more seamless experience for customers.
What mobile app development services do we offer?
Mobile consulting
As a mobile applications development company, our team of mobile app development specialists will work with you to accurately define the requirements and features of your app. This includes the platforms to target and technologies to achieve the best results.
Mobile app design
Our mobile UI/UX design experts will design and create a mobile software development solution that creates a level of user experience which converts and retains your target audience.
Mobile app development
Here our highly skilled developers will bring all the planning and design to life. Whether it's converting an existing website into an app or creating a new concept from scratch, the result will be a native mobile app that works across iOS and Android seamlessly.
Backend development
Integration of your new app is key. This is exactly what our backend developers will do, ensuring it works securely and efficiently with any third-party systems required.
Testing and support
We will thoroughly test your mobile app throughout its iOS and Android development so that it works perfectly from day one, exactly as intended.
Mobile app evolution
Just as your business needs change and evolve over time, so too will your mobile app. This might be a case of adding functionality or updating it using new technology to keep it fresh and interesting.
Cross-platform mobile app development services
Our developers utilise innovative frameworks that allow us to build mobile apps that are fully native, without needing to use multiple code bases specific to each device.
React Native - Supported by both iOS and Android platforms, this framework uses JavaScript to create user-friendly interfaces.
Nativescript - Used for iOS and Android mobile application development, it allows us to create feature-rich apps and a seamless user experience.
"Propel Tech have been our trusted partner through a challenging, disruptive, all-encompassing and ultimately successful project. Propel Tech were involved with our full process - scoping, design, develop, test, launch and support.

Bringing the added, partner resource to our internal team meaning we, the IT function, can provide a service to the business which ultimately benefits our auction clients."
Alex Pugh - Head of Business Systems
Read the case study
What are the benefits of developing mobile apps with Propel?
Intrinsic intuitiveness
We'll create a mobile app that's intuitive, fit for purpose, simple and straightforward to use on a small screen anywhere, anytime.
Engagement
We always work to develop technology built with humans in mind. We'll make sure your app provides a positive user experience that has your target audience going back for more.
Load speed
In today's hectic world, no one has the time or inclination to wait for apps. Critically we'll build your app to load and operate in milliseconds.
Scalability
We always look to ensure apps work today, but they can change for tomorrow, and we build scalability into every app we create, so it grows with your business and user base.
How can Propel Tech help?
At Propel, we deliver apps that are innovative, user-friendly and support fast access to data and business procedures. By creating intuitive and interactive native mobile apps, we'll help you build engagement, enhance your digital presence and grow your business.

We want to get started with helping you today. Please contact us if you are interested in our mobile app development services and get a free consultation right away.
Our approach
Working with you as an extension of your team, we start by creating a detailed specification based on your business goals and users' needs. Armed with this, our developers and UI/UX experts then produce feature-rich mobile apps with a seamless user experience that can be deployed on both the Android and iOS platforms. These apps have a native feel and functionality without the time and cost associated with multiple native development projects and codebases.
Tailored development
With our iOS and Android development services, we customise every aspect to align with your business, target audience, and future objectives. This ensures a solution that functions across various platforms.
Native performance
You can expect a native mobile application that seamlessly utilises your audience's smartphone or tablet hardware. Including features such as the camera, flash, Bluetooth, and location services.
Efficiency and speed
We take your project from its initial concept through to a quick and cost-effective launch. Our commitment to efficiency ensures a swift development process.
Ongoing Support
Beyond the launch, we provide continuous support, guiding you every step of the way to ensure your mobile app's success and evolution.
Delivering the right mobile app development outcomes
Our custom mobile app development services will give you these benefits:
Greater interactivity
Your app will interact with any phone features required like its camera, GPS or microphone.
Fewer limitations
We'll make your mobile app truly mobile by designing it to be used offline so it's not limited to where it can be used.
Improved user experience
A streamlined design backed by the latest technologies will make your mobile run quickly, smoothly and intuitively.
Real stickiness
A mix of ease, speed and usability to have your audience spending longer using your app than an alternative mobile site.
A wide reach
We'll place your app on the Apple App Store and Google Play so it reaches your audience with ease.
Whitepaper
What now and what next for technology driven business? A guide to supercharge your technology proposition, create more value and move your business forward.
Find out more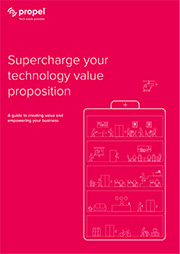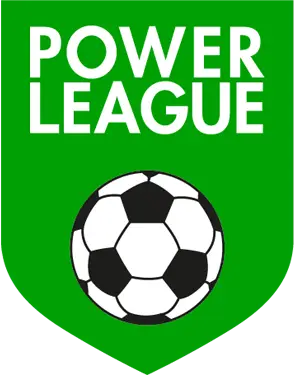 Featured Case Study
Cross-platform development speeds up delivery and revenues
Easy access to pitch bookings and site information
Enhanced cross-selling products & services
Simultaneous development for iOS & Android devices
Powerleague's online revenues tripled!
Read case study
Other software development services
We provide a range of software development services to propel your business forward.
Your partners in possibilities
As experts across existing and new technologies, we don't simply solve software problems, we find solutions that help manage change so that your business thrives and grows.
We're eager to hear about your project goals and turn them into reality. Get a free consultation to make tech possible.
Brief us