As a leading provider of web and application development services, our team have an established track record of delivering bespoke web development projects tailored for large and rapidly-growing enterprises. At Propel Tech, our team boasts exceptional expertise in designing, developing, and constructing web applications, whether it involves starting from scratch or enhancing existing ones. Regardless of your specific requirements, we stand prepared to craft an efficient, user-friendly solution that aligns perfectly with your requirements.
Let's talk tech
We're eager to hear about your web app development project goals and turn them into reality. Get a free consultation to make tech possible.
Get in touch
Our web app development services
Web application consulting
As a specialist web application development company, our team of experts will work as an extension of your own team to understand your business processes, your audience and your challenges. We'll then use what we've learned to recommend a solution featuring the type of software development required to deliver the best results at the best price.
Bespoke database design
Our specialised application development services can include the creation of a bespoke Microsoft SQL Server database which is vital to coordinating functions and storing critical data. As such it will improve efficiency, provide invaluable insights into operational trends and have the flexibility to grow with your organisation.
Bespoke systems
In order to improve efficiency and effectiveness, we can create scalable tailor-made bespoke software systems. At the heart of your business, an efficient operational system is key to success. We'll design and build a bespoke solution that allows staff, customers and suppliers alike to self-serve by interacting with information relevant to them and their needs.
Customer portals
Customer portals are a popular choice if you work with a number of different clients. We'll ensure that yours improves customer relationships by providing fast and secure access 24/7 to relevant support and information through a private online channel.
Our application development services don't stop once we've created and installed your new solution. As a tech development agency that puts clients first, we are on hand to provide ongoing support and maintenance when needed, whenever it's needed. So, whether it's a web portal or a web based application, we're here to help, even if we didn't build it in the first place.
Why focus on web application development?
As a 24-hour window to your business, web applications can be used to manage vital services:
Improve the speed of engagement
Support employees and facilitate data sharing
Offer transparency
Sell products or services
Provide information about your company
Offer customer support
Whether it's for customer use, streamlining operations or improving sales, we develop responsive web applications to meet your needs. One which will provide the best possible user experience and the best possible results for your organisation.
Top 6 Web application development opportunities
Invest in expert web application development support and propel your business forward, at Propel Tech we provide web applications development offering opportunities across a number of business areas:
Customer service improvements
Our highly skilled team will design a web application built around your customers, their needs, and the way they lead their lives for a user experience that's second to none.
Sales augmentation
Through a better front-end customer experience and/or improved back-end effectiveness, we'll create a web application which increases your sales figures.
Improved scalability
Using our vast experience across web application development projects, we'll create a bespoke solution designed to scale with your business.
Simplify complicated processes
We'll design your new and improved web application to be more streamlined and efficient while integrating seamlessly with online service providers, third-party software applications, and existing legacy systems.
Improve poor user experience (UX)
Usability is key to the success of any web application which is why our UX designers will ensure a seamless experience across mobile, tablet, laptop and PC use.
Locking in security
Security is an increasing importance aspect of any web app development project, it is critical to have robust cyber security protocols and strategies to provide an all-around secure framework for end-users.
Our approach
As UK based web application experts, we use our vast experience across technologies, languages and web frameworks to give you a solution tailored to your needs. This begins by getting to understand your business, your target audience and how the two interact. Armed with this vital information, we then make a recommendation as to how best to move forward. This includes highlighting business interactions which are currently carried out manually that can be automated as part of our web based solution in order to save you both time and money.
Once you're happy with our recommendations, we'll bring them to life. Working with you every step of the way, we'll keep you in the loop at each stage of your web application's development. From architectural planning and UI/UX design to project development and final testing, all relevant stakeholders can assess the web application's progress and give their feedback. Whether it's improving customer services, streamlining business processes or increasing sales, we'll overcome your challenges thanks to our end-to-end software delivery services.
Delivering the right web application outcomes
Our web based development services give you these benefits:
Unrivalled Expertise
Our team is Prince 2, PSM and APM accredited, and as a leading software development agency, we are also ISTQB certified silver partner as well as AWS certified in deployment and cloud management.
Responsive Design
We'll design and create a web application which work across all platforms and screen sizes for true flexibility without loss of user experience.
Results on time and within budget
We pride ourselves on meeting every deadline and always remaining in budget. By being transparent and working as a partner, we ensure there are no surprises along the way.
Industry Experience
Having created hundreds of web applications, we have worked across a wide range of sectors and industries. This gives us the experience to better understand your unique needs.
Whitepaper
What now and what next for technology driven business? A guide to supercharge your technology proposition, create more value and move your business forward.
Find out more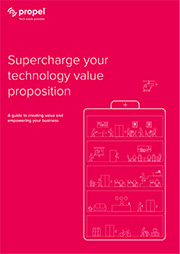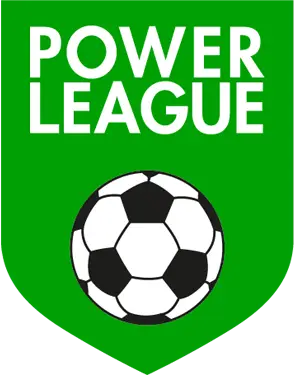 Featured Case Study
Cross-platform development speeds up delivery and revenues
Easy access to pitch bookings and site information
Enhanced cross-selling products & services
Simultaneous development for iOS & Android devices
Powerleague's online revenues tripled!
Read case study
Other software development services
Propel Tech provides a range of collaborative services to help make tech possible and drive business's technology forward. Our services fall under 3 main categories:
Your partners in possibilities
As experts across existing and new technologies, we don't simply solve software problems, we find solutions that help manage change so that your business thrives and grows.
We're eager to hear about your project goals and turn them into reality. Get a free consultation to make tech possible.
Brief us