When you have a specific project in mind, and know you need to fill a skills gap within your team, finding the right technical staff for the right price can be a long process. Whether you need a short-term talent injection, or someone who will be a longer-term fixture in your team speaking to us could be the answer.
We can provide the architects, developers and testers you need to get your project off the ground, help your business thrive and grow or simply fill a gap in your team from one month to 12-months. On-demand team augmentation services like this can solve a difficult recruitment challenge, save you time and money and ensure you have the right skill set to get your business moving.
Let's talk tech
We're eager to hear about your project goals and turn them into reality. Get a free consultation to make tech possible.
Get in touch
Challenges we overcome
Recruitment
Finding good web technical staff with the right combination of skills can be a challenge in today's recruitment market. The recruitment process can be long-winded and expensive and can hold up a project if a suitable candidate is not immediately available.
Expertise
Finding the right candidates, with enough experience and skills at the right price to work on a single project for a few months can be difficult and can result in employing full-time staff for longer than required or compromising on skills.
Deadlines
Tight project deadlines can easily get compromised by lengthy recruitment processes as you search for the talent required to meet your deadline. This can be exacerbated by the need for multi-skilled developers for short-term projects.
Whitepaper
What now and what next for technology driven business? A guide to supercharge your technology proposition, create more value and move your business forward.
Find out more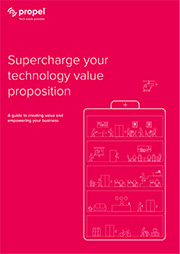 Our resourcing services
Build your team
By hiring our experienced and skilled staff you will grow your team with minimum stress just at the time you need to implement your IT projects. You can identify and fill the exact skills your in-house team is lacking.
Staff on demand
When you have a particular project in mind it can be difficult to find developers with the exact combination of skills, so at the start of our work together we will identify a roadmap of your project to ensure on-demand talent when you need it.
Multi-skilled developers
All of our staff are skilled in various programming languages, architectural capabilities and database management meaning we will be able to provide the skills you require. All our developers are UK based and will either work under your own guidance, as part of a managed team or a hybrid of the two.
Flexibility
By collaborating closely with you we are able to create a roadmap ensuring you have the right skills available exactly when you need it for the duration of the project. This will save you time and money with convoluted recruitment processes or employing full-time staff unnecessarily and will ensure your project stays on track. We appreciate that over the lifespan of a project requirements can change and therefore we endeavour to be flexible in order to ensure your project is successful.
Excellent additions to your team
Whether our staff works with you for one month or 12 months they will be focused on your project and your business and will effectively be a member of your team – working with your systems and your timelines. This is why we take great care in matching the right person and skill sets with your project requirement as well as ensuring all expectations are realistic.
"The team at Propel Tech are a pleasure to do business with. A high level of professionalism and technical expertise in their field has been evident throughout the engagement."
David Manning - Senior IT Solution Delivery Manager, SSE PLC
Read the case study
Our approach
Audit
We start by learning as much as we can about your business, your challenges and goals, and what expectations you would have from a developer. This would enable us to identify the exact combination of skills required to get you through your project.
Delivery
It is important to us that we provide the best fit of skilled staff for your project, and we are flexible in our approach. With hiring periods starting at one month and extending to six months or a 12-month period we know that expectations and requirements can change over the duration of a project.
Our team is your team
We know that change is the only constant and therefore your requirements could change over the duration of the project. We are flexible in our approach and will provide the skills you require for the time you need them. You can rest assured that all our developers are highly-skilled at what they do, and we aim to please
Dedicated developer resource benefits
Competitive advantage
By increasing the experts in your development team and combining the expertise of our consultants and your own team you will be able to ensure quick implementation of your projects, giving you an advantage over your competitors.
Meeting deadlines
Two heads are better than one, so adding our experienced developer to your project team will enable you to finish your projects on time, no matter how tight the deadline.
Growth
When you hire developers from us, you are able to increase or decrease the size of your developing team to match the growth of your business or changing scopes on your IT projects.
Focus
Hiring a specialist developer suited solely for your project requirements means they will be focused on the job, and you can focus on other aspects of the business knowing your IT projects are in safe hands.
Simpler recruitment
Contacting us with your developer or architect requirements means we can place the right person on your team quickly, with no need for third-party recruiters, simplifying the process and making cost savings throughout.
Increased skills
Hiring developers based on the skills you require for a particular project means you will always have the skills within the team when you need them.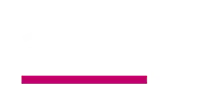 Featured Case Study
Delivering a £1,000,000+ saving
An 18-month project, delivering a seven-figure saving within 2.5 years
Improved client feedback - proofing cycle can be completed within minutes instead of days
Immediate website corrections and legal updates
Option for 100% internet-based auction
Read case study
Your partners in possibilities
As experts across existing and new technologies, we don't simply solve software problems, we find solutions that help manage change so that your business thrives and grows.
We're eager to hear about your project goals and turn them into reality. Get a free consultation to make tech possible.
Brief us