Delivering the right business outcomes
Whatever the business goal, whether maintaining 'business as usual' or embarking on an ambitious project, our UK-based team take the time to understand your unique circumstances and systems, then work with you to achieve the optimal outcome.
We can provide feature-rich applications loaded with innovative functionality to directly address your unique business issues. Tell us what you're trying to achieve, and we'll work with you to develop a solution that fits.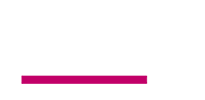 Featured Case Study
Delivering a £1,000,000+ saving
An 18-month project, delivering a seven-figure saving within 2.5 years
Improved client feedback - proofing cycle can be completed within minutes instead of days
Immediate website corrections and legal updates
Option for 100% internet-based auction
Find out more