At Propel Tech, we specialise in cloud consulting services. With a primary focus on cloud adoption, migration, and optimisation, our mission is to help your business harness the full power of cloud technology.

We can assist you in migrating to the cloud or optimise your existing cloud infrastructure. Our team navigate the various cloud-based services to unleash the unlimited potential for innovation and transformation.

We create and manage highly available, secure, and cost-effective cloud platforms. Our expertise extends to designing and overseeing cloud architecture, seamlessly migrating existing applications, and enabling businesses to drive ongoing innovation within their cloud environments.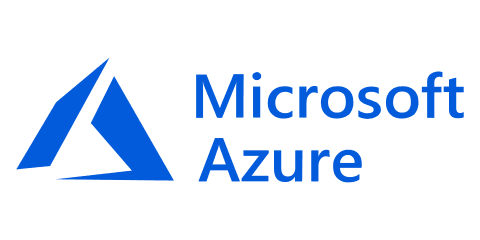 Let's talk tech
We're eager to hear about your project goals and turn them into reality.

Get a free cloud consultation to make tech possible.
Get in touch
Cloud consulting to propel your business forward
We work across a wide range of sectors, partnering with businesses to help them evolve thanks to our software development solutions. View our case studies.
Challenges of cloud computing for businesses
Capability
When a business wants to migrate to the cloud but doesn't have the internal capabilities, we can step in to completely design the infrastructure and manage the cloud migration.
Inefficiency
Our cloud consultancy sees us working with clients to maximise existing cloud solutions, improving efficiencies and making sure businesses get the very best value for money.
Scalability
It's common for businesses to be limited by their current cloud infrastructure or on-premise data centres - our consultants provide cloud based services that will scale as a business evolves.
Maintenance
We work with clients to provide a much needed resource to maintain their existing on-premise cloud solution and ensure the necessary level of performance, security and compliance.
Dependability
Server crashes and outages impact productivity. Our outsourced client consultancy services take care of security and disaster recovery.
Mobility
We provide cloud solutions to support growing numbers of remote workers, allowing safe access to data and applications.
Whitepaper
What now and what next for technology driven business? A guide to supercharge your technology proposition, create more value and move your business forward.
Find out more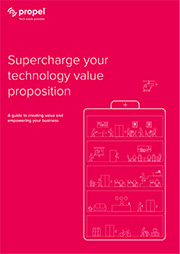 Cloud consulting services
Cloud strategy
We partner with you to:
Understand your current position
Define your business challenges and goals for cloud adoption
Evaluate systems and apps for cloud migration, considering connectivity and integration
Provide recommendations for cloud adoption, which might include app modernisation or rebuilding for optimal cloud performance
Cloud migration
Cloud migrations come in various forms:
Lift-and-shift migrations
Migrating to cloud-native service
Advising or managing transitions, from on-premise to cloud, and, between cloud environments
No business interruption – guaranteed
Cloud architecture
Success for your business shapes our Cloud Architecture strategy:
Collaborate to define an architecture strategy that maximises value
Design and build the ideal cloud infrastructure for your platforms and apps
For existing cloud solutions, conduct a cloud health check and suggest improvements
Cloud operations
We can help:
Reduce complexity in your existing cloud infrastructure
Optimise costs and streamline operational processes
Learn more about our Cloud Maintenance services
"Propel Tech have been our trusted partner through a challenging, disruptive, all-encompassing and ultimately successful project. Propel Tech were involved with our full process - scoping, design, develop, test, launch and support.

Bringing the added, partner resource to our internal team meaning we, the IT function, can provide a service to the business which ultimately benefits our auction clients."
Alex Pugh - Head of Business Systems
Read the case study
Our approach to cloud consultancy
Business drivers and technology challenges differ from business to business, so no two cloud consultancy projects are the same. We start by building a comprehensive knowledge of your organisation and applications. Our aim is to quickly understand your business operations and goals. Then, we'll show you how optimised cloud infrastructure can drive value for your business.
We focus on delivering technology and business improvements across strategy, delivery and support. We offer consulting, planning, implementation, and ongoing maintenance services to meet your needs.
Our approach delivers increased performance, enhanced security and greater agility, so you've room to flex and grow.
In a fast-paced, competitive marketplace, you require a reliable technology partner who sets accurate and realistic expectations and delivers on their promises.
We provide:
exceptional customer experience
open and honest accountability
robust project management
Our proven procedures mean you can enjoy the success of a project being delivered accurately and on time.
Delivering the right cloud consultancy outcomes
Our cloud maintenance services provide these benefits:
Innovation and transformation
Cloud propels business transformation, making it possible to quickly expand product and services in order to develop new revenue streams faster.
Cost efficiencies
Up-front costs are minimised, with decreased capital expenditure and a predictable monthly operating cost.
Increased agility
Cloud changes with you, so it can expand as your business grows, or be scaled back if necessary. This allows your business to deliver value quickly whilst scaling seamlessly to fulfil customer demand.
Reduced maintenance
Maintenance of cloud services is minimal and can be broadly automated where appropriate. The majority of patch management is handled by the cloud provider.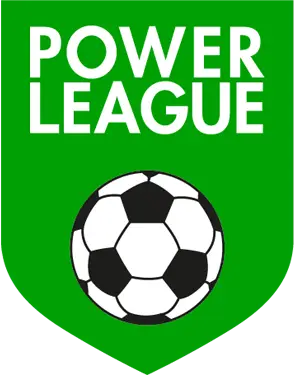 Featured Case Study
Cross-platform development speeds up delivery and revenues
Easy access to pitch bookings and site information
Enhanced cross-selling products & services
Simultaneous development for iOS & Android devices
Powerleague's online revenues tripled!
Read case study
Other software development services
We provide a range of software development services to propel your business forward.
Strategy:
Delivery:
Your partners in possibilities
As experts across existing and new technologies, we don't simply solve software problems, we find solutions that help manage change so that your business thrives and grows.
We're eager to hear about your project goals and turn them into reality. Get a free consultation to make tech possible.
Brief us