As a company grows, its systems expand and evolve with it. This growth can result in unexpected issues due to the changes and additions made over time. That's where our expertise as a leading systems integration company comes into play.

We specialise in harmonising the intricate web of software elements to ensure seamless communication. This boosts efficiency and effectiveness. With a team of seasoned developers, testers, managers and technologists, we collaborate closely with our clients. Our aim is to provide systems integration services that enhance business processes, leading to improved control and greater transparency across applications. At Propel Tech, we transform system complexity into simplicity, creating clarity and business success.
Let's talk tech
We're ready to discuss your systems integration project goals and turn them into reality.

Get a free consultation to make tech possible.
Get in touch
Here to propel your business forward
As well as our expertise in system's integrations, we also offer a range of software development services. Contact us today to propel your business forward.
Our systems integration services
We offer a comprehensive range of system integration services. Each is designed to add value to business processes, make software operations more efficient and move business forward.
Application programming interface (APIs)
We collect real-time data from APIs and transform it into valuable information that companies can use to improve business outcomes.
Email marketing and CRM
We integrate email marketing and CRM platforms to allow businesses to gain a competitive advantage. Whether they're collecting leads, managing sales pipelines, onboarding customers or building relationships.
Third party integration
We seamlessly connect third-party software to existing applications for greater reliability and improved security.
Accounting integration
We can make business-critical accounting and financial reporting data available across IT systems and applications.
"Leveraging the latest technology to extend our bespoke systems and business applications through new device platforms—such as mobile—will help our customer organisations work smarter, while capitalising on the digital transformation trend."
Tony McCann – Head of IT, Your Move
Read the case study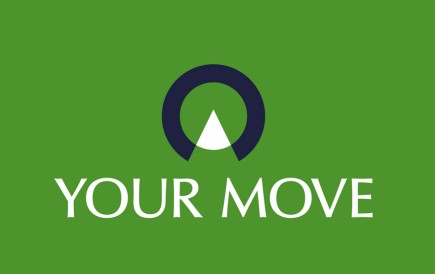 The advantages of our systems integration services:
The benefits go beyond technology integration, they transform the way your business operates. Here's a closer look at what you can expect from our expert system's integration solutions:
Increased productivity
Improved workflow
Better customer service
Reduced internal administration
Insightful data analytics to inform strategic business decisions
How we tackle system integration challenges
Inefficiency
Our systems integration specialists develop solutions to ensure that all software elements communicate seamlessly together.
Disruption
By identifying where problems lie in current networks, we develop system integration solutions that reduce disruption caused by systems and data in different places.
Data errors
We identify and eliminate costly data errors which may impact your company.
Complexity
By streamlining business operations, we give greater control of applications, providing company-wide benefits.
Expense
By creating a truly integrated system, our specialists improve speed and efficiency, which in turn reduces operational costs.
Our approach
Our team of highly skilled developers will first get to know and understand your business and its legacy systems. Using what they've learnt, they'll then develop an integrated solution which provides the functionality you need to meet your goals.
Efficiency and Effectiveness
We ensure your integrated system is more efficient and effective.
Security
Your integrated system is designed to be secure, safeguarding sensitive data.
Centralisation
We centralise your systems for streamlined operations and data management.
Permissions Control
Access is restricted to authorised personnel only.
Performance Evaluation
The final system is assessed based on its ability to achieve several important goals. This includes productivity improvement, cost reduction, and, ensuring you remain competitive in your industry.
Client Satisfaction
Our ultimate goal is to create a system that excels in these areas, providing you with a solution that meets your needs and expectations.
Whitepaper
What now and what next for technology driven business? A guide to supercharge your technology proposition, create more value and move your business forward.
Find out more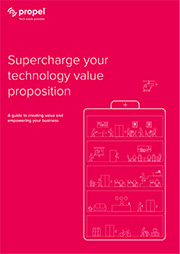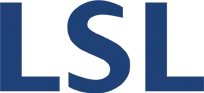 Featured Case Study
Improving internal and external user experience
Bespoke conveyancing management system
Integration with key internal systems
User-friendly compliant solution
Improved efficiency and reporting
Read case study
Other software development services
We provide a range of software development services to propel your business forward.
Your partners in possibilities
As experts across existing and new technologies, we don't simply solve software problems, we find solutions that help manage change so that your business thrives and grows.
We're eager to hear about your project goals and turn them into reality. Get a free consultation to make tech possible.
Brief us