The seamless management of software applications is key to the success of businesses and organisations. Software support and application maintenance are crucial in ensuring that software systems run smoothly and evolve to meet changing demands and challenges. Propel Tech provide on-demand, outsourced, 24/7 application maintenance support.

Our services ensure software isn't just operational, but running at its best at all times. At Propel Tech, We are experts in finding and resolving issues before they become problems. We help to protect businesses from unplanned outages by creating disaster recovery strategies to mitigate against data loss.
Let's talk tech
We're ready to discuss your application maintenance requirements and turn them into reality.

Get a free consultation to make tech possible.
Get in touch
Here to propel your business forward
Our application maintenance services are part of our full range of software development services. We undertake projects across a wide variety of industries, helping businesses evolve with our software development solutions.
Software maintenance and support services
UK-based 24/7 support access
Problems can happen anytime day or night. We give you peace of mind that if you suddenly have an issue, you can just call or with active monitoring, alert us, and we'll get straight on the issue.
Upgrades & patches
We'll ensure that your system is up-to-date and performing at its best by carrying out all upgrades required and installing any patches without delay.
Data bottleneck reduction
We'll pinpoint if bottlenecks are occurring due to workloads arriving too quickly to be handled and in turn causing inefficiencies that create delays, slowing process and reducing revenue. We'll then work to reduce and, if possible, remove them.
Troubleshooting & root cause analysis
From pinpointing a bug or error in the system to going deep into the system to find the cause and preventing it at source, we don't just fix issues. We prevent them from recurring or turning into bigger ones further down the line.
Fast fixes with exceptional repair rates
Business doesn't sleep in today's data driven world, so when a problem rears its head we'll fix it quickly and efficiently so you can get back to work with minimal disruption.
Security management & enhancements
We'll ensure that your systems are not just running efficiently, but also protected against security issues which could compromise your business and your customers.
Disaster recovery strategy
Denis Waitley said "Expect the best, plan for the worst, and prepare to be surprised". By creating a disaster recovery strategy, you'll be prepared for the worst with a plan in place to get your system up and running without delay and with no loss of vital data.
Business continuity planning
It's better to prevent problems from happening in the first place. To do just this, we'll perform application maintenance as well as create application support strategies that prevent incidents, and prepare you if anything unforeseen does happen.
Help & advice
No matter the issues, we're here to help. One of our highly skilled teams will give you the expert support you need to solve problems without delay and/or provide advice on the best way to prevent them from happening in the future.
Remote or on-site support
We can provide support both remotely and in person. This gives us the flexibility to respond to your needs without delay if a problem can be solved without the need to have a member of our team visit your business.
What are the benefits of application maintenance support?
Minimised downtime
Swift issue resolution and proactive maintenance minimise system downtime, ensuring uninterrupted business operations.
Cost efficiency
Reduces the overall cost of maintaining and supporting applications by preventing major issues and minimising the need for emergency fixes.
Improved performance
Regular updates and optimisations keep applications running at their best, enhancing efficiency and user experience.
Enhanced security
Continuous monitoring and security enhancements protect applications from threats and vulnerabilities, safeguarding sensitive data.
Business continuity
Strategies and support measures in place to maintain operations even during unforeseen incidents or disasters.
Access to expertise
Access to skilled teams for troubleshooting, issue resolution, and advice, ensuring problems are handled effectively and efficiently.
Software maintenance and support challenges
System downtime
Unplanned outages, causing system downtime and the risk of losing customers and revenue.
Unsupported legacy systems
You no longer have the in-house expertise to support and maintain your legacy systems to keep them operational.
Resource issues
Lack of internal talent and resources to maintain systems and swiftly respond to issues.
Persistent software issues
Bigger problems in the system that the individual incident fixes are not resolving.
Our approach
We begin by learning about your business and the software it relies on. Once we understand your systems, what they do and what you want from them in the future, we can then recommend the best way forward in order to maintain and support them.
Application maintenance
Comprehensive maintenance services covering essential tasks for efficient, effective, and secure software applications.
Utilises extensive knowledge of both existing and new technologies to optimise your existing tech infrastructure.
Ensures all maintenance work is carried out with minimal disruption to your systems.
Successfully implemented for clients of all sizes, focusing on delivering the right solution from the outset.
Addresses issues with current software, updates, and previously unnoticed issues to enhance software performance.
Application support
Accessible application's management team available for in-person discussions during office hours and via a telephone helpdesk, even outside regular office hours.
In-house experts available to promptly resolve issues that cannot be solved immediately.
Enables monitoring of support requests and allows for the addition of additional details.
Ensures unparalleled application support to minimise downtime, even in the event of sudden problems.
Provides weekly reports on work performed and monthly service reports detailing planned work for the upcoming month, along with performance improvement recommendations.
Whitepaper
What now and what next for technology driven business? A guide to supercharge your technology proposition, create more value and move your business forward.
Find out more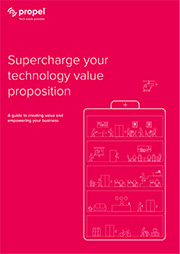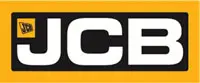 Featured Case Study
Providing expert support on a global scale
Delivery Specialist developer skills
Bridging the skills gap
Proactive technology advice
Working alongside their inhouse team
Trusted and consistent support
Read case study
Other software development services
We provide a range of software development services to propel your business forward.
Delivery:
Support:
Your partners in possibilities
As experts across existing and new technologies, we don't simply solve software problems, we find solutions that help manage change so that your business thrives and grows.
We're eager to hear about your project goals and turn them into reality. Get a free consultation to make tech possible.
Brief us