YOUR MOVE
Creating a modern and scalable management portal
Progress and Open-Edge technologies
Creating future-proof system
Meeting regulatory requirements
Creating a user friendly augmented interface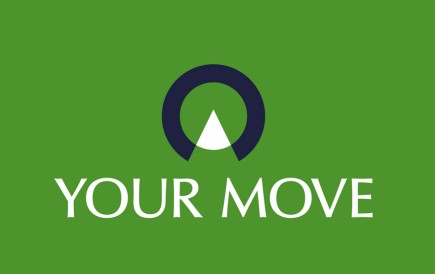 Challenge
Your Move is a high street estate agency with branches across the country, with a continually-increasing portfolio of customers requiring property assistance.
Your Move recognised that their existing GUI-based rental management system needed updating to handle not only growing demand but also provide up-to-the-minute web-based support to allow their team to excel. 
Propel Tech were challenged with modernising their existing OpenEdge system and augmenting it with new technology. An important aspect of the challenge was to keep as much of the existing Progress and OpenEdge legacy technology while ensuring that the system became intuitive, more effective, and had a simple customer-focused UI that offered improved transparency and superior customer-control. There was also a target to reduce operational costs, with a specific focus on streamlining the number of staff required to manage the portal.
Solution
The Propel Tech team worked closely with Your Move to update the existing system, stripping out poor functionality and mapping a new system to internal and external user needs.
The resulting solution is cost-effectively built on legacy technologies to streamline and enhance the use and functionality of progress and Open-Edge technologies while adding and replacing where required. 
Upgrading Your Move's rental management portal came with significant compliance requirements, as a team, Propel Tech overcame this particular hurdle by retaining as much existing Progress OpenEdge legacy code as possible during migration and avoiding the need to 'rip and replace'. 
The real-time automated system delivered an intuitive, customer-first system and innovative digital portal that now provides access to live property listings, as well as ensuring the smooth integration of key external services – including all third-party legal.
Impact
The end result; is a cost-effective, scalable, adaptable, and secure portal that provides an intuitive customer experience, an enhanced user interface, improved legacy system functionality, and a solution that ensures Your Move maintains operational control in line with all regulations.
The new portal provides new and useful insight into customer behaviours and property trends, which streamlines management and makes life easier for both tenants and landlords. The system now automatically collects trend data ensuring all commercial opportunities are highlighted in real-time, and many previously-manual tasks are now automated, which has led to significant savings and virtually eliminating associated support calls.
"Leveraging OpenEdge to extend our customer systems and business applications through new device platforms, such as mobile, will help our customer organisations work smarter, while capitalising on the digital transformation trend."
Tony McCann, Head of IT, Your Move
Services
System integration
Database services
Software Development
Software Modernisation
Start making tech possible
We're eager to hear about your project goals and turn them into reality. Get a free consultation to make tech possible.