Changes in business needs, team changes and operational pressure can all add to the complexity of a software project, and create stress points and issues.
Even the best-planned software projects can get derailed, luckily there are many ways that we help get a software project back on target. Our focus is always on ensuring your software project adds value and has a positive impact on your business in operational and financial terms. Whether you have just started a software project or are halfway through but have hit technical challenges which threaten its viability, then we can help.
Let's talk tech
We're eager to hear about your project goals and turn them into reality. Get a free consultation to make tech possible.
Get in touch
Getting your software project back on track
We can offer a fresh perspective to help reset the roadmap and ensure a successful outcome, working as third-party consultants we can offer new skills and evaluate the situation in new ways, bringing new clarity and if required a revised strategic roadmap.
We will work closely with you throughout the project to ensure its success. Think of our development team as part of your own IT team. Our experienced software creators and problem solvers can maximise the opportunity in every software project, and help your business move forward.
The future success of your project and your business is our objective, and we will offer the best advice in order to get your project back on track and ready to meet your expectations.
How do we deliver software project rescue?
Skills
We can add vital skills to your team, the project may have stalled due to key developers moving on to new projects, or the development company going out of business mid-project, but our skills can get your project moving forward.
Management
Timely delivery is a key element in the success of a project, we work to develop a new timeline and ensure we work with transparency to stick to the agreed timeframe, we aim to do our best to make up slippage to time, agreed budgets, or deliverables. We prioritise relationships to keep things moving smoothly.
Momentum
We add new momentum to any project and ensure we listen and support your team in their needs and breathe life into any project that has ground to a halt.
Functionality
We always start by looking at the outcomes you have in mind and use our expertise to advice if the current planned software project will meet requirements, if it doesn't meet requirements or it has been produced using the wrong software choice we will find the best way to proceed.
Scalable and feasible
Reviewing the feasibility of a project is a key aspect of getting your project back on track, we monitor feasibility at every step of the way and we work to futureproof any solution and ensure there is room for further development, growth and opportunity.
100% UK based
Our team are UK based and on hand to work as an integrated part of your team face-to-face or remote on your terms, this can be especially useful for projects that have suffered from offshore outsourcing that may have ended up being unfinished or of poor quality.
Software project rescue services
Recovering
We can attempt to recover lost source code from compiled executables or web servers where possible.
Rebuilding
By rebuilding broken source code repositories, in-house development teams can work on the system again, rebooting the project.
Tuning
We can improve poorly performing systems and apps by reconfiguring or fine-tuning them.
Fixing
In poor quality systems our highly skilled team can fix bugs ensuring the system works efficiently.
Rewriting
We are able to take on old systems which have been written in obsolete programming languages, maintain them and update them with new technology, ensuring they are efficient and have the required functionality.
"I contacted Propel Tech to help with severe performance problems with a new environment, which our software supplier couldn't fix. With Propel Tech's in depth knowledge & flexible approach to working with our supplier, we resolved the problems to the environment in a controlled way."
Mark Wilson - CIO, Vivid Homes

Our approach
There isn't a project that can't be saved, as projects fail for a variety of reasons. We're here to identify the problem and bring your project back on track.
Investigation
Our software project rescue team will analyse your project, your progress, the data and your delivery requirements to determine where you are now and where you want to be.
Strategy
Working in collaboration with you we will create a rescue process strategy which will help you achieve your goals for the project within a realistic timescale.
Development
If software development is the right solution for you, our team of experienced software developers, project managers, business analysts and infrastructure engineers will work in collaboration with you to produce the software you need.
Recovering and debugging
If the most appropriate solution, our expert team can debug current systems, potentially recover lost code, and repair corrupted code as necessary.
Support and maintenance
If required, we are with you for the journey and offer ongoing support following the completion and implementation of the software as well as adding new features as required. However, and if appropriate, we can also train your staff to be independent and take the software on going forwards.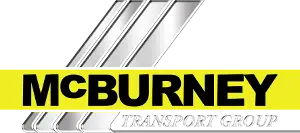 Featured case study
Project rescue: Live in 3 months
Propel Tech engaged when the previous supplier delivered a broken app
Cross platform app built and delivered in 3 months
Increased cashflow
Improved working processes & productivity
Delivered scalable solution
Read case study
Your partners in possibilities
As experts across existing and new technologies, we don't simply solve software problems, we find solutions that help manage change so that your business thrives and grows.
We're eager to hear about your project goals and turn them into reality. Get a free consultation to make tech possible.
Brief us