Are you looking for a cloud-managed service provider to support your cloud-based systems? At Propel Tech, our cloud consultants will look after your complete cloud environment. We ensure the basics, such as continuity planning, are in place, while optimising your current architecture for cost and performance. Whether you need advice on cloud strategy and architecture, a review and optimisation of your current cloud solution or ongoing proactive maintenance, we can help.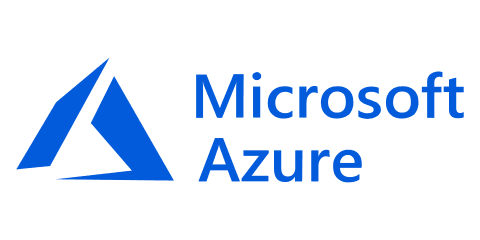 Let's talk tech
We're ready to discuss how our cloud managed services can help your business thrive. Get a free consultation to make tech possible.
Get in touch
Here to propel your business forward
As well as offering cloud, Azure and AWS managed services, we provide a wide range of software development services. We ensure businesses move forward in the correct way.
Cloud maintenance services
Cloud review and optimisation
We can help reduce complexity in your existing cloud infrastructure to optimise costs and streamline operational processes. Using workload diagnostics and operational reviews against design and configuration best practices, we will review your business processes and identify any gaps in the management, configuration, monitoring and optimisation of cloud-based systems. As part of this service we can help with cost optimisation, security and compliance, monitoring and logging solutions, as well as dashboarding and performance metrics.
Cloud maintenance
At the core of our cloud maintenance services is a yearly plan of proactive checks that need to take place to ensure your cloud deployment is safe and secure. The schedule includes:- cost optimisation, performance monitoring, instance upgrades, database upgrades, server patches, software patches and DR testing.
Cloud strategy & architecture
Our cloud consultants are fully certified and can create an architecture design that will enable your systems to scale efficiently and cost effectively. We start with a cloud health check to analyse your current architecture and recommend improvements. Find out more about our cloud consultancy services.
"Propel Tech have been our trusted partner through a challenging, disruptive, all-encompassing and ultimately successful project. Propel Tech were involved with our full process - scoping, design, develop, test, launch and support.

Bringing the added, partner resource to our internal team meaning we, the IT function, can provide a service to the business which ultimately benefits our auction clients."
Alex Pugh - Head of Business Systems
Read the case study
Delivering the right cloud management outcomes
Our cloud managed services provide these benefits:
Optimised resources
With your systems running the right sized services with optimal configurations, and the ability to scale up and down to meet changing business needs, we will optimise your investment to cost effectively deliver the most value.
Peace of mind
No need to worry about implementing regular data checks and patches, with the confidence that your business could recover from a service outage quickly with our support.
Reduced maintenance
With a maintenance plan in place and the monitoring and upkeep of your cloud services managed by us, your team will have more time to focus on other business priorities.
Increased security
We will ensure that the security of your cloud infrastructure is set up and maintained, implementing necessary firewalls and database access restrictions.
Cloud managed service challenges
Spiralling cost
You have an existing cloud solution that seems to be costing you far more than anticipated; potentially caused by systems running without the right sized services that have been configured in an optimal way.
Unused services
You are paying for services that are not being used. Your cloud infrastructure has spiralled out of control and needs rightsizing.
Security by design
Your cloud operation has been hardened and doesn't have the relevant security protections in place.
Disaster recovery
Your disaster recovery policy is outdated or untested. You are unsure how quickly you could recover from a service outage.
Data integrity
You don't have the confidence that the regular data checks are being actioned by your existing IT department.
Critical security patches
Your systems are not receiving regular security patches which are exposing your data.
Our approach
We build strong partnerships with our clients, working with you to understand your business challenges and goals. We can uncover the right possibilities to drive value and move your business forward.
Every business has different needs so we tailor our approach to offer a bespoke service to support you wherever you are on your cloud journey. Our in-house, UK based cloud consultants focus on making improvements whilst removing complexity and freeing up your time to focus on your business.
Once we have reviewed your current cloud solution, our experts will recommend and deliver performance, security and cost optimisations. If you require ongoing support we will put a maintenance plan and schedule in place to ensure your cloud infrastructure remains stable and optimised.
Whitepaper
What now and what next for technology driven business? A guide to supercharge your technology proposition, create more value and move your business forward.
Find out more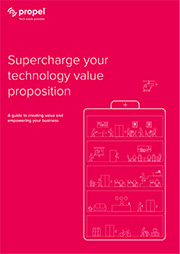 Featured Case Study
A bespoke CRM system built for scaling
Design and development of a data platform using .Net and AWS
A scalable, serverless data import solution
Transformed network planning and marketing
12 week project - Delivered on time and on budget
Read case study
Other software development services
We provide a range of software development services to propel your business forward.
Delivery:
Support:
Your partners in possibilities
As experts across existing and new technologies, we don't simply solve software problems, we find solutions that help manage change so that your business thrives and grows.
We're eager to hear about your project goals and turn them into reality. Get a free consultation to make tech possible.
Brief us