Reasons to modernise
Scalability
Your business has evolved, and the functionality of your existing systems is no longer fit for purpose and is preventing your business from moving forward.
Adaptability
Your existing systems are preventing your business adapting to meet changing market demands and customer expectations.
Security
You're concerned that your data security may be at risk as your current systems are not compatible with the latest firewalls and protections.
Reliability
Your legacy systems have stopped functioning to capacity and it's having a huge impact on the performance of your organisation.
Inefficiency
Your applications are slow, clunky and inefficient causing staff productivity to drop as well as impacting negatively on customer experience.
Disruption
Parts of your legacy applications have become unreliable or stopped working altogether causing critical disruption to your business.
Capability
You no longer have specialist expertise or the capability to look after your legacy systems in-house.
Expense
You are making regular short-term fixes for fundamental defects in your legacy systems which have become costly and unsustainable.
Application modernisation services
Complete modernisation
Modernisation of all the legacy systems may be the right thing to do to introduce innovative ideas into the business which are being held back by the current architecture. Providing a new platform, rearchitecting, re-building, re-engineering or replacing, as well as adding bespoke software, artificial intelligence, or automation can completely overhaul a business strategy.
Migration
For some, re-platforming the legacy software to a more modern platform (such as the cloud) could be the solution allowing the business greater flexibility for remote working and could work out to be a cheaper option. With lift and shift the original code and functions will pretty much remain the same and will be moved in this form. Another way is to re-host the infrastructure (physical, cloud or virtual) whilst maintaining the code and functions.
Integrating
This enables cloud applications to use the capabilities and functions of the legacy systems and data to improve functionality. Cloud systems include public cloud, private cloud and hybrid systems. It also integrates automation into the systems including deployments, scaling and networking meaning the infrastructure becomes easier for IT teams to scale down the line.
Encapsulation
To start the process of encapsulation it is necessary to break the main software down into smaller more manageable components and then rebuild each one, as a microservice. It means that each microservice can be moved individually, negating the need to rebuild the whole structure from scratch. It maintains all the data and functionality of the original platform but makes it easier to manage.
Postponement
It could be possible to postpone the need to modernise the system at a later date, by refactoring the code, removing technical debt, debugging non-functioning features, bespoke software additions or migrating to a cloud platform. This could be an ideal solution if the legacy software modernisation is part of a bigger digital transformation programme.
Our approach
We work with your strengths to improve the efficiency of your applications and extract the most from your software infrastructure to create a personalised application modernisation roadmap aligned with your business goals and challenges. This involves a thorough understanding of your legacy systems in order to identify possibilities and define how they can be leveraged to meet present and future business goals.
Audit
We start by learning as much as we can about your business, your challenges and goals, analysing the capacity of your existing applications to create an inventory of all your systems, processes and architectural infrastructure. By investigating how your systems are performing, interacting and integrating we can identify where the weaknesses are to define the gaps in your skills and application capabilities. It's important that we understand what is preventing your business from moving forward as well as the strengths that can be used in transforming your existing systems. This starts by mapping out your workflows and defining application standards.
Roadmap
Following the audit and analysis of your requirements, we put together an implementation strategy. This could contain a number of solutions which will be outlined in a roadmap detailing the steps required to achieve the right outcomes for your business. Once we have agreed the proposed solutions, the work of setting-up and configuring your application modernisation will begin. Whilst the aim is to redevelop your current applications using existing code we may advise building additional applications and integrating new assets to ensure your IT infrastructure delivers the most value to your business. All solutions will be robustly tested before implementation to ensure quality and performance before going live.
Implementation
The final stage is to set up your new environment, using an agile approach that coordinates implementation in incremental steps, enabling troubleshooting and problem solving at each stage. We will support you through the implementation, working with your team to provide training. This knowledge transfer will ensure you have all the skills needed for a smooth transition. Ongoing application support and maintenance services can be provided for your updated applications and infrastructure if required.
Application modernisation benefits
Benefits of our application modernisation services:
Industry advantage
The more integrated and modern your systems are the easier it will be to surpass your competitors as well as exceeding customer expectations.
Scalability
As your business grows, a modernised software system will be able to grow with you, ensuring that your business success will not be held back by your technology.
Productivity
In a changing workplace environment integrated platforms and services means your team will be able to work effectively regardless of location or devices used.
Improved experience
Updating existing applications to create a new, unified system will improve user experience, reliability, and customer satisfaction, which will give you a competitive edge in the marketplace.
Cost savings
Although there is an initial investment, in the long run investing in legacy application modernisation will reduce the resources required to operate the application which will save money and improve productivity as well as improve the experience of staff and customers when they interact with your systems.
Improved Speed
Optimised technology will improve the overall speed of your applications and increase your speed to market with innovative technology.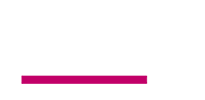 Featured Case Study
Delivering a £1,000,000+ saving
An 18-month project, delivering a seven-figure saving within 2.5 years
Improved client feedback - proofing cycle can be completed within minutes instead of days
Immediate website corrections and legal updates
Option for 100% internet-based auction
Find out more
Start making tech possible