At Propel Tech, we work across technologies to offer the right software development outsourcing solution.
The benefits of work working with Propel Tech:
At Propel Tech we always start from a software-agnostic standpoint, this means we look at solving the problem, we don't take the easy path, we take the right path.
Let's talk tech
We're eager to hear about your project goals and how we can help through our software development outsourcing solutions. Get a free consultation to make tech possible.
Get in touch
How our software development outsourcing works:
Software perspective
We don't limit our team or our clients to using only a few specific tech tools or programming languages or software options
We look to separate the process from software options to see the full picture
We consider all software and technology - because sometimes, the latest software on the market isn't the right fit for what a project needs
Business perspective
We look beyond technology or specific software providers, be this cloud or more traditional software development to ensure we meet a business goal
We embrace change at any stage in the development process
We always look at the end business goal
What technologies do we work across?
We understand that no two businesses are alike, and the technology that drives success for one may not be the best fit for another. That's why we take a tech-agnostic approach, working across a wide spectrum of technologies to ensure we provide the right software development outsourcing solution for your unique needs.
Our approach to development outsourcing:
Technology Agnostic
We design software solutions that support business growth, deliver opportunity and solve problems, as a supplier of multiple technologies, we always work to build solutions that fit your current technology stack and supports your future plans.
Platform Agnostic
Today's businesses rely on multiple devices to keep running, all devices need to deliver a seamless experience, we design and build systems with this in mind, and ensure that software is compatible with the vital hardware platforms you have.
API-First Architecture
Delivering an API-First solution ensures software and devices work together consistently and that, with the support of testing, software intergrates seamlessly to deliver the desired streamlined and simplified business function.
Benefits to our clients:
New skills and resource
By keeping an open mind to the software solutions we can bring in and work with new and different software and technologies, that allow our clients to learn new skills and expand their in-house skills. This helps companies stay ahead of possibilities, see how we helped Your Move.
Unique solutions
Being agnostic allows us to deliver individual solutions, we stay open to all the possibilities to accomplish the end goal, this leads to innovative software development solutions that are effective, pragmatic and consider the long-term.
Cost-optimisation
The flexibility that comes with the tech-agnostic approach allows the development team to choose from a wide range of tools. This ultimately leads to a cost-effective software strategy that brings a greater ROI.
More scalable applications
Building a product in a tech-agnostic way can imply greater versatility within software and app design and development. The result is a more scalable app with a higher value and improved productivity since it's easier to integrate with several platforms.
Work with us
In a world that's ever-changing, Propel Tech are ready to help you evolve, ensuring you stay ahead of the curve. Our experienced team is eager to hear about your software development outsourcing requirements. Let's find the ideal technology stack for your needs. Collaborate with us today for a free consultation and take the first step towards a more flexible, cost-optimised, and scalable software solution.

Get in touch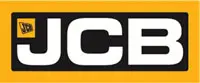 Featured Case Study
Providing expert support on a global scale
Delivery Specialist developer skills
Bridging the skills gap
Proactive technology advice
Working alongside their inhouse team
Trusted and consistent support
Read case study
Your partners in possibilities
As experts across existing and new technologies, we don't simply solve software problems, we find solutions that help manage change so that your business thrives and grows.
We're eager to hear about your project goals and turn them into reality. Get a free consultation to make tech possible.
Brief us