Delivering the right business outcomes
The PHP server-side scripting language is suited to many leading operating systems and web servers, so its a perfect choice for web development. Flexible and stable, its code can be embedded into HTML code, or it can be used in combination with various web template systems, web content management systems and web frameworks making it a highly flexible choice for web development projects.
On the face of it, all websites appear fairly straightforward, but there are many intricate behind-the-scenes procedures to ensure they work well, load quickly, appear appealing by your customers and users, and deliver maximum business value.
The more features there are, the more functionality is needed - so the more web design and development effort, and technical expertise, is required to deliver results. Our experts are here to help.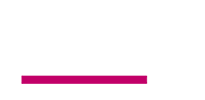 Featured Case Study
Delivering a £1,000,000+ saving
An 18-month project, delivering a seven-figure saving within 2.5 years
Improved client feedback - proofing cycle can be completed within minutes instead of days
Immediate website corrections and legal updates
Option for 100% internet-based auction
Find out more