Client Challenges
Inefficiency
We define and facilitate more efficient business processes by leveraging technology solutions.
Functionality
Your software systems may no longer be fit for purpose and you need to respond to the changing needs of your business as well as keep up with technological advancement.
Dependability
Your systems are unreliable and downtime is affecting productivity, causing business frustration and inefficiencies.
Complexity
If your processes are too complex, we review your software and business architecture to streamline workflows and simplify systems integration.
Capability
You need to evolve to respond to changing market conditions, user needs or competitive pressure.
Software consultancy services
Digital strategy consultancy
Our expert team will work with you to identify and define a digital strategy to move your business forward. By reviewing where your tech is today, they can then design an independent roadmap to deliver improved efficiency, overcome business or customer software problems, and enable you to thrive and grow.
Software design consultancy
Here, we work as an extension of your team to design the specifications for bespoke software. As well as defining and architecting the software's requirements, we will also specify the technologies needed and the skillsets required to ensure the project is delivered on time within budget.
Code review consultancy
This service allows you to see if your current software solution is still fit for purpose. We will assess if you're suffering performance issues, if anything is acting as a barrier to improvement or causing technical debt? Our code reviews of software, which includes a full security review, can give you a true indication as to its quality, if there are areas of potential risk which have so far gone undetected and provide an impartial recommendation on where improvements can be made.
Legacy software consultancy
Legacy software always poses its own unique problems for any business. These can range from performance issues to usability issues to lack of support. Using our vast experience of such software, as well as an understanding of your requirements, we can provide expert impartial advice on whether your software requires updating, replacing or is just fine as it is.
SaaS evaluation consultancy
Our SaaS (Software as a Service) evaluation provides you with a definitive range of products to meet your individual requirements and achieve your objectives. We achieve this by looking at your current business processes then assessing them against your goals and ambitions. By understanding your business in this way, we can recommend products which help you stand out against the competition. We also ensure that our shortlist not only addresses key issues, but can also be efficiently implemented into your existing systems.
"The team at Propel are a pleasure to do business with. A high level of professionalism and technical expertise in their field has been evident throughout the engagement."
David Manning - Senior IT Solution Delivery Manager, SSE plc
Our approach
We start with a discovery workshop to understand the current state of business, technology and management system. We then gather insights to identify where the biggest technology challenges and opportunities lie. Following this, we develop recommendations for technology priorities that will bring the highest ROI. We always take into consideration budget and capacity for implementation before designing a roadmap for technology implementation that meets your business needs. If needed, we can also design and prototype the recommended solutions, supporting the full SDLC (Software Delivery Lifeycle) through to delivery and support.
Analysis and planning
Discovery workshop
Review existing systems and process performance
Spend time with all relevant departments (day in the life)
Build personas
Technology audit (Code, DB, Security)
Software audit (bespoke and SaaS)
Identify problems and risks
Process mapping
Gap analysis
Requirements
Gather business requirements
Define objectives
Project scoping
Project planning, delivery program and costs (roadmap)
Functional specification
Design and prototyping
User experience journeys
Mock-ups/wireframes
Proof of concept
System architecture
Technical specification
Delivering the right business outcomes
Whether you're looking for radical digital transformation or incremental evolution of your technology capabilities, our consultants devise digital strategies that help achieve your business goals.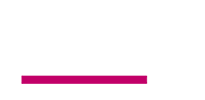 Featured Case Study
Delivering a £1,000,000+ saving
An 18-month project, delivering a seven-figure saving within 2.5 years
Improved client feedback - proofing cycle can be completed within minutes instead of days
Immediate website corrections and legal updates
Option for 100% internet-based auction
Find out more
Start making tech possible