Looking for software development consultants to move your business forward? At Propel Tech, we work seamlessly with your team, functioning as an integral part of your organisation.
Our software development services are here to assist you in overcoming business and software challenges. Whether this is resource needs, quality issues, integration, growth, or even transformation gaps.
With our software consultancy services, you can make the most of your current applications while embracing new technologies through effective system architecture design and implementation. At Propel Tech, we're not just consultants. We're your partners in achieving sustainable success through software excellence.
Let's talk tech
We're eager to hear about your project goals and turn them into reality.

Get a free software consultation to make tech possible.
Get in touch
Software challenges we overcome
Inefficiency
We define and facilitate more efficient business processes by leveraging technology solutions.
Functionality
Your software systems may no longer be fit for purpose and you need to respond to the changing needs of your business as well as keep up with technological advancement.
Dependability
Your systems are unreliable and downtime is affecting productivity, causing business frustration and inefficiencies.
Complexity
If your processes are too complex, we review your software and business architecture to streamline workflows and simplify systems integration.
Capability
You need to evolve to respond to changing market conditions, user needs or competitive pressure.
Whitepaper
What now and what next for technology driven business? A guide to supercharge your technology proposition, create more value and move your business forward.
Find out more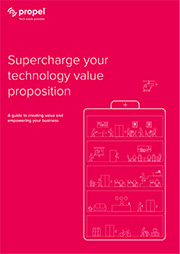 Software consultation services
Digital strategy consultancy
Our expert team collaborates with you to:
Identify and define a digital strategy for progress
Review your current tech landscape
Design an independent roadmap
Deliver enhanced efficiency
Overcome software challenges
Empower growth and success
Software design consultancy
Here, we become an extension of your team:
Design bespoke software specifications
Define and architect software requirements
Specify necessary technologies
Identify required skillsets
Ensure on-time, on-budget project delivery
Code review consultancy
Our services help you:
Assess the suitability of your current software
Identify performance issues
Uncover barriers to improvements
Address technical debt concerns
Conduct comprehensive code reviews, including security assessments
Reveal hidden potential risks
Offer impartial improvement recommendations
Legacy software consultancy
Legacy software can bring unique challenges:
Lack of support
Performance hiccups
Usability concerns
Leveraging our extensive experience with such software and your specific needs, we offer impartial guidance. We can help you discover whether your software requires updating, replacement, or can remain as is.
SaaS evaluation consultancy
Our SaaS (Software as a Service) evaluation:
Offers a curated range of products tailored to your needs
Analyses your existing processes
Aligns them with your goals
Recommends solutions that set you apart
Ensures seamless integration into your systems
"The team at Propel Tech are a pleasure to do business with. A high level of professionalism and technical expertise in their field has been evident throughout the engagement."
David Manning - Senior IT Solution Delivery Manager, SSE PLC
Read the case study
Our approach to software consultancy
We start with a discovery workshop to understand the current state of business, technology and management system. We then gather insights to identify where the biggest technology challenges and opportunities lie. Following this, we develop recommendations for technology priorities that will bring the highest ROI.
We always take into consideration budget and capacity for implementation. This is done before designing a roadmap for technology implementation that meets your business needs. If required, we can also design and prototype the recommended solutions, supporting the full SDLC (Software Delivery Lifecycle) through to delivery and support.
Analysis and planning
Discovery workshop
Review existing systems and process performance
Spend time with all relevant departments (day in the life)
Build personas
Technology audit (Code, DB, Security)
Software audit (bespoke and SaaS)
Identify problems and risks
Process mapping
Gap analysis
Requirements
Gather business requirements
Define objectives
Project scoping
Project planning, delivery program and costs (roadmap)
Functional specification
Design and prototyping
User experience journeys
Mock-ups/wireframes
Proof of concept
System architecture
Technical specification
Delivering the right business outcomes
Whether you're looking for radical digital transformation or incremental evolution of your technology capabilities, our consultants devise digital strategies that help achieve your business goals.

Featured Case Study
Providing expert software consultancy when it mattered
Team augmentation services
Immediate technology expertise
Scale up/down resources
Increased delivery velocity
Read case study
Other software development services
We provide a range of software development services to propel your business forward.
Strategy:
Delivery:
Your partners in possibilities
As experts across existing and new technologies, we don't simply solve software problems, we find solutions that help manage change so that your business thrives and grows.
We're eager to hear about your project goals and turn them into reality. Get a free consultation to make tech possible.
Brief us