Propel Tech are leaders in software testing services. As an independent software testing company, we take a collaborative approach to achieve the best results with speed and efficiency, to optimise the quality, performance, and security of your business software. Our multi-disciplined test team are involved early in any bespoke software or integration project this ensures testing is never an afterthought.

We provide testing consulting, QA and testing services based on your business goals and requirements. We define and implement quality assurance testing strategies, using our experience in automated testing services and manual testing techniques, load testing, performance testing, and usability testing to deliver business value.
Let's talk tech
We're ready to discuss your software testing project goals and turn them into reality.

Get a free consultation to make tech possible.
Get in touch
Here to propel your business forward
As well as being leaders in software testing services, we also provide a wide range of software development services. We are focused on helping your business evolve.
Our software testing services
As software testing experts, our team is highly experienced and highly trained across all forms of development and testing. This includes mobile testing. We understand the importance of enhancing customer experience and offer a full suite of bespoke software testing services to optimise the quality, performance and security of your business software.
QA consultancy
Here, one of our highly skilled QA consultants will expertly evaluate your existing testing processes and help improve the SDLC.
Usability testing
For complete peace of mind, we'll provide objective, user-focused testing to certify your software meets the exact quality that users expect.
Functional / system testing
We expertly test your software to ensure it meets defined specifications and end-user expectations following a waterfall or agile testing methodology. Our range of in-depth assessments includes exploratory or scripted testing as well as Web and Mobile app testing.
Compatibility testing
We'll perform detailed cross-browser desktop and mobile app testing. The compatibility tests will include manual testing on Android and iOS devices in real environments.
Automation testing
Here, we'll create and maintain your automation framework. This includes developing a continuous manual and automated test strategy to reduce time and cost.
Regression testing
Following updates to your software, it's essential to ensure it's running as it should be. We can run manual or automated regression tests to ensure everything is good to go before live deployment.
API testing
We'll test Application Programming Interfaces (APIs) to prove their functionality, reliability, performance and security when the Graphical User Interface (GUI) is not available.
Mobile app testing
As experts in our field, we can provide the specialist testing required for mobile app development.
Defect management
For complete confidence in your software, our team will employ the latest defect management tools to effectively monitor and find issues that occur during a project's life cycle.
Software testing service benefits
Our software testing services provide these benefits:
High-quality software
Our highly experienced test engineers and their sector-based expertise are backed by pride in what they do. They have a thorough understanding of the importance of performance, reliability, and security. You're assured Propel Tech will only sign off on the highest quality software.
On-time releases
We understand the need to reduce time to market. So, whatever the project, we are committed to it's given the same commitment to testing at pace without losing quality.
Optimised testing costs
Our flexible approach, prioritisation of testing activities and unification of test automation tools, ensures testing costs are fully optimised.
Software testing business challenges
Meeting urgent deadlines
Our team of experts will ensure that your software is achieving all its goals and providing a seamless user experience.
Lack of internal resource
Think of our team as an extension of yours. They'll work alongside your in house IT department, concentrating on the task at hand without the problem of being sidetracked by day-to-day issues.
Specialist skill set not available in house
We can provide the specialist skills needed for a job well done without delay.
Biased views
Our team is 100% impartial which gives them the freedom to perform unbiased software testing that is accurate as well as precise.
Problems with the SDLC
If there's an issue in the Software Development Life Cycle (SDLC) our specialist team will plan, create and apply the right solution.
Our approach
We don't treat software testing as an 'add-on', but as an integral part of the software development process. We use the 'shift left' approach, ensuring quality assurance is embedded at each stage of the software development lifecycle. That's why our software testing services deliver truly integrated digital solutions at high quality and velocity.
Insight-Driven approach
We focus on insights to tailor our services to your project's unique requirements. Our team collaborates closely with you to grasp your project's objectives, timeline, and any concerns you may have.
Bespoke strategy
We provide a personalised strategy that outlines the optimal testing approach for your application and business goals. This strategy is developed in consultation with you, ensuring alignment with your needs.
Advisory-Led services
Our approach is advisory-led, enabling us to offer the right software and application testing services for your project. We assess your project's needs to recommend the most suitable testing services.
Flexibility and Expertise
As an independent software testing company and Silver Partner of the ISTQB, we have the flexibility to adapt to various testing methodologies, including waterfall, agile, and ad-hoc approaches. Our specialised team can seamlessly integrate with your in-house testing function or work independently to handle all necessary tasks. We provide regular progress reports to keep you informed throughout the testing process.
Whitepaper
What now and what next for technology driven business? A guide to supercharge your technology proposition, create more value and move your business forward.
Find out more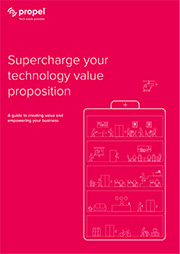 Featured Case Study
Providing essential Team Augmentation
Delivering a global Cash in Transit system
Helping rescue an important project
Working alongside inhouse team
Meeting a sensitive deadline on time
Read case study
Other software development services
We provide a range of software development services to propel your business forward.
Your partners in possibilities
As experts across existing and new technologies, we don't simply solve software problems, we find solutions that help manage change so that your business thrives and grows.
We're eager to hear about your project goals and turn them into reality. Get a free consultation to make tech possible.
Brief us