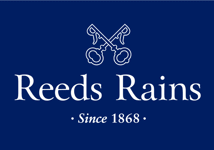 Consultancy
Web applications
Software Maintenance
Property
Progress OpenEdge
Javascript
Reeds Rains - Document Production & Management
Like any large organisation, estate agents Reed Rains produce hundreds of thousands of documents and legal agreements per year. The business also had a number of disparate systems producing documents in a number of different ways which meant the look and feel were inconsistent.
Reeds Rains identified a project to standardise its document production and storage across a number of its systems. Propel was asked to produce a centralised document production and storage system and integrate it with a number of existing systems.
The business now produces consistent documentation across all aspects of the business. The centralised storage and backing up of all documents also mean they can meet their legal obligations for the secure storage of all their correspondence.