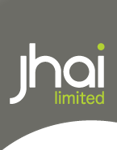 Mobile apps
Consultancy
Project rescue
Testing
Software Maintenance
Property
Microsoft .NET
Microsoft SQL Server
Swift
JHAI - Building Control App
The JHAI site inspection iOS app enables surveyors to complete site inspections of construction work which is subject to Building Control Regulations. The Application enables the surveyor to take photos, uses voice-to-text transcription and also allows users to view
previous inspections for the project. The app works offline while the survey is carried out and only needs to go online to upload the surveys once a data connection is available. This is important for sites that have a poor mobile data signal. The app works hand in hand with a .net back office system via API calls and so works as a mobile extension to this system.
The original supplier wasn't providing a timely service so Propel was engaged to maintain, support and develop the app which is written in Swift and makes use of Core Data for local storage. As with any app you have to keep up with the latest versions of the operating system and development tools and this is something we have done for Jhai - refactoring the code where necessary.
Propel now provide JHAI with a much faster rate of development for their pipeline of work. We have also added many more features to the app such as improvements around image handling (for example resizing the images to save phone storage and internet bandwidth) and giving the surveyors more info about Warranties.