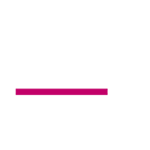 Digital transformation
Consultancy
Web applications
Software Maintenance
Cloud
Testing
Property
AWS
Javascript
Node JS
React JS
Allsop LLP - Surveyor Inspection Management System
Allsop has an army of surveyors that perform a number of property inspections and valuations. The workforce is spread across the country and Allsop needed a way for the surveyors to be instructed with work and provide instant feedback.
A centralised inspection management system was created to manage the disparate workforce and collate all the relevant property information in a central place. The system dealt with the whole process from the instruction of work to providing completed written reports and Management Information to Allsop's clients.
SIMS reduced management and coordination time for the central staff and allowed the surveyors in the field to immediately complete their work. Allsop's clients now receive an extremely consistent high-quality service.