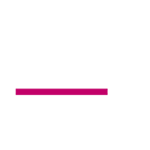 Digital transformation
Consultancy
Web applications
Testing
System integration
Software Maintenance
Cloud
Property
AWS
Javascript
Laravel
React JS
PHP
MySQL
Allsop Lettings and Management - Virtual Agency
The property market has transformed from a bricks-and-mortar service into an online marketplace. Allsop Lettings and Management wanted to get ahead of their competitors and offer a Virtual Agency service to drive the letting of properties they managed.
We created a web portal that allowed the Allsop Letting and Management team to pro-actively market their properties. This included direct integrations with Right Move and Zoopla to drive traffic and interest in their properties. The application was built in a way that it could also be branded up for specific Build to Rent clients that Allsop manages buildings for.
The solution allowed Allsop Lettings and Management to market their properties like traditional bricks and mortar lettings agents without the need for a physical location. Allsop Lettings and Management saved substantial marketing costs they previously incurred by outsourcing the Tenant Find fees to 3rd party agents.