As experts in Progress OpenEdge development and support services, we're on hand to provide tailored business support, be that a team to help modernise systems, integrate with other software, or tailor systems to get the best value from business-critical IT.
Let's talk tech
We're eager to hear about your project goals and turn them into reality. Get a free consultation to make tech possible.
Get in touch
Progress OpenEdge Services
Our Progress development experts provide system health checks, security reviews and disaster recovery planning to ensure systems are delivering a good ROI. We're also available to assist with custom development projects.
By choosing to outsource your Progress software development to the experts at Propel Tech, you'll enjoy specialist input for all aspects of the day-to-day software development life cycle. Our Progress OpenEdge consultants work with clients onsite or remotely to offer 24/7, UK-based support.
Progress OpenEdge consultancy
Projects we can deliver
Application development
Our experience covers both bespoke and product based Progress OpenEdge development projects.
Progress Consulting
Our experienced specialists provide a range of consulting services to our customers.
Mobile modernisation
We can help to deliver Progress OpenEdge information to new areas of a business via mobile and tablet.
Application support and maintenance
We deliver outsourced Progress OpenEdge related system, application and database support.
Progress database health check
Our database administrators can check the underlying setup and performance of databases.
Progress database optimisation
We ensure databases are tuned for optimal application performance.
Disaster recovery
Our team can provide an affordable disaster recovery strategy and business surety for Progress-based applications.
Progress to SQL Server replication
To allow easy reporting with tools such as Power BI, we have developed an in-house database replication solution.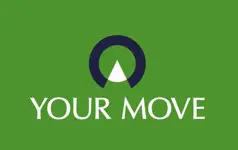 Featured Case Study
B2C rental portal
Enabled Landlords and Tenants access to management services
Amazing savings over previous manual tasks for the same functions
Support & Management time virtually eliminated
Built on proven existing internal system code to minimise risk
Read case study
Your partners in possibilities
As experts across existing and new technologies, we don't simply solve software problems, we find solutions that help manage change so that your business thrives and grows.
We're eager to hear about your project goals and turn them into reality. Get a free consultation to make tech possible.
Brief us