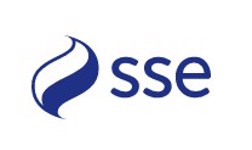 Digital transformation
Consultancy
Web applications
Testing
Cloud
Energy
Azure Cloud
Javascript
Microsoft .NET
React JS
Microsoft SQL Server
C#
SSE plc - Business Energy Management System
The multinational energy company, SSE, were looking to update a customer-facing account management system and processes by creating a web-based portal. By moving the more straightforward customer interactions to an automated self-service model; the client felt that their customers would see an improved experience in addition to efficiencies being seen around the replacement of manual processes.
As a long-term software solutions provider to SSE, they approached Propel to develop the system and manage the project. We designed and developed a web-based portal for SSE to meet their specific needs. The Business Energy Centre (BEC) provides business customers, energy brokers and consultants with information on their business energy accounts, including the ability to monitor usage and access statements and bills.
The system facilitated the transition of business customers to a self-service model. Diverting people from a call centre to the new web portal created business efficiencies, reducing resource requirements and ongoing costs.