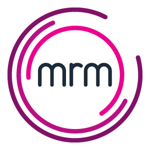 Consultancy
Web applications
Testing
Software Maintenance
Software
Microsoft SQL Server
Microsoft .NET
Javascript
Angular
C#
Azure Cloud
MRM - .NET System Support
MRM required additional .NET development resources with a skill set spanning the last 20 years of .NET to help support some of the systems they manage.
Propel's experts in old and new technologies performed their well-practised Knowledge Transfer process to onboard over 15 of MRM's .NET applications into our support model. Propel used its experience to advise the client on up-to-date development procedures, adding CI/CD pipelines to their deployment process, and ensuring that all software changes followed a predictable process.
MRM can now react to their client's needs quickly, and with a predictable budget and know they can guarantee a quality delivery to their clients.